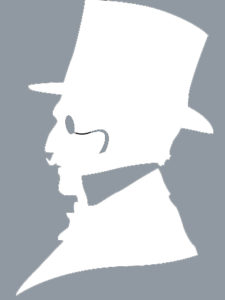 A.Gent Publicity is a boutique print and online media service founded by Simon Hargreaves, who has worked in the music & media relations arena for over 20 years across both the Independent and Major Entertainment sectors.
Having started out as a PR assistant in the early 90's, Simon swiftly moved on to deputising on high end independent national publicity campaigns for a cross section of International superstar acts. Acting as a day to day publicist for everything from front line record releases, catalogue releases (Including The Rolling Stones), books and DVDs to film publicity, Simon was promptly head-hunted by Sony Music's Columbia Records division in the mid-90's following a creative spell orchestrating Ant and Dec's transformation from pop protagonists PJ & Duncan back to the people we know and love as UK TV talent today.
Having quickly worked through the ranks from press officer at Columbia Records to Head of Press and Publicity across all Sony Music Entertainment labels, Simon worked personally on campaigns for an enviable array of internationally successful artists including: Aerosmith, Audioslave, Beyonce, Jeff Buckley, The Clash, Leonard Cohen, Black Crowes, Cypress Hill, Bob Dylan, Destiny's Child, The Fugees, Korn, Kula Shaker, Mew, Nas, The Raveonettes, Bruce Springsteen, System Of A Down, Wyclef Jean and many, many others. Having worked at SME for ten years, Simon had a 5 year spell at James Grant Media (the UK's biggest TV, Sport and Radio talent agency).
A.Gent Publicity now boasts a wide array of clients from both UK and International labels and since fully developing A.Gent Publicity into a 360' publicity company over the last 5 years, A.Gent has created a successful Personal Publicity division which rep's clients including Simon Pegg (The Cornetto Trilogy, Mission Impossible Star Trek), Daniel Mays (Vera Drake, Made In Dagenham, Mrs Biggs), and young breakthrough star Jack Rowan (Born to Kill, Peaky Blinders).
Boasting a contact list which spans all aspects of print, broadcast and online media, A.Gent Publicity keep their roster small and focussed, and continue to work with both internationally successful and grass roots talent, ensuring continued and up to the minute relationships with all media from editors to editorial assistants. A small selection of our recent media coverage can be seen here
Always looking outside the standard parameters of publicity for their clients, A.Gent Publicity pride themselves in creative, forward thinking, modern PR and can work with talent not only on media relations and profiling, but imaging, styling, brand connections, photography and creation of all media/social tools.